David Kelley has been a valued agent with MoonDancer Realty since early 2013. His background as a life long resident of Jackson County is a real asset with sharing the knowledge of the area he serves with the buyers or sellers who work with him.
David's long time background in his family owned retail business "Livingston's Photos" in Sylva as well as his extensive experience in customer relations has given him a real appreciation for organizational skills and attention to detail.
His interests are many, including woodwork, iron work, carpentry, nature and many things technological and make it very logical that he has a very creative outlook on problem solving. For a rewarding real estate experience you should feel very comfortable contacting David.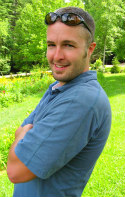 David's Cell Phone 828-226-0132
David4WNC@yahoo.com